Vince Bertucci, MD, FRCPC: Bertucci MedSpa
8333 Weston Road, Suite 100
Woodbridge, ON L4L 8E2
Phone: (905) 850-4415
Hours: Monday: 8 a.m.–5 p.m.
Tuesday: 9 a.m.–5 p.m.
Wednesday – Thursday: 8 a.m.–5 p.m.
Friday: 8 a.m.–4 p.m.

Bertucci MedSpa in Woodbridge, Ontario, is one of the Toronto area's premier dermatology practices, but we've made every effort to avoid the clinical feel of a medical office. Dr. Vince Bertucci and his team have designed their facility to be elegant and luxurious, yet comfortable and welcoming.
Whether you're looking for cosmetic dermatology, medical dermatology, or spa treatments, our Toronto office has it all under one roof. To experience our unique brand of care for yourself, request a consultation using our online form, or call our office at (905) 850-4415 to speak with a member of our team.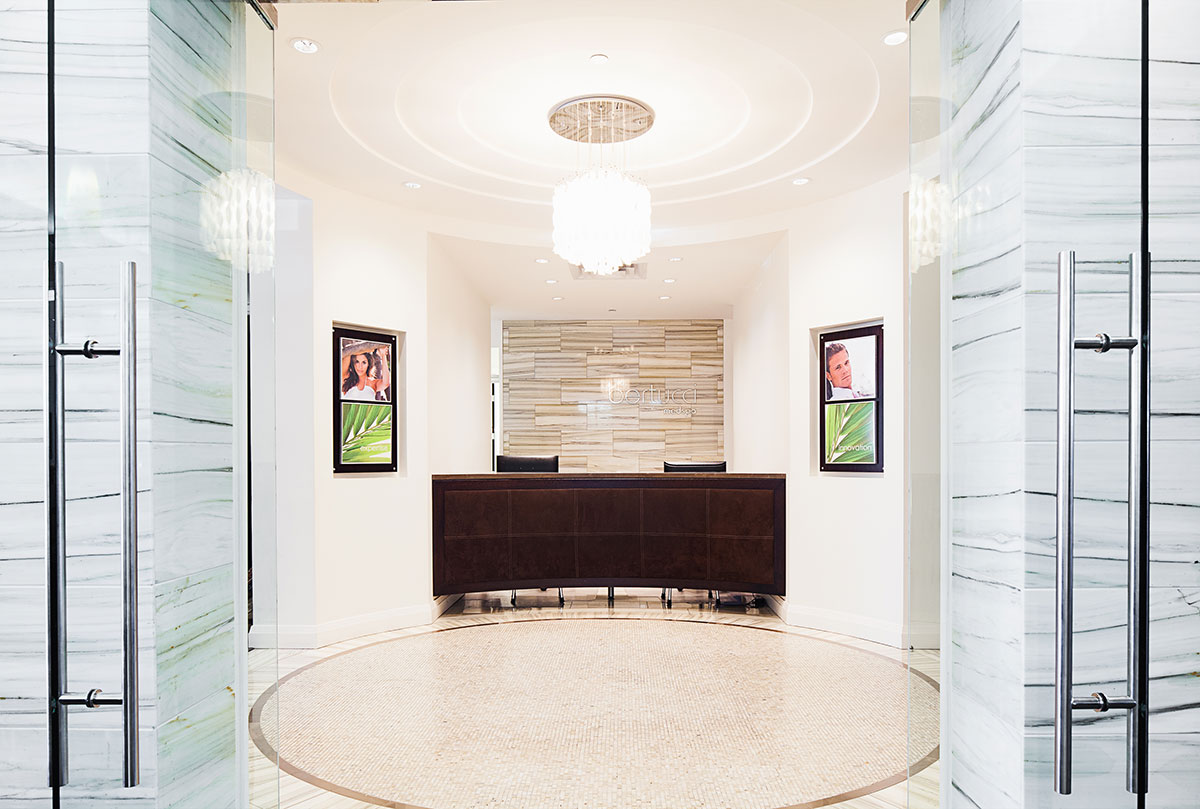 The modern feel of our front reception area matches the state-of-the-art technology and treatments you'll experience at our practice.
The furnishings and décor in our lounge area are elegant and welcoming, ensuring that you feel relaxed and comfortable during your visit.
Ambient lighting and soft, neutral tones, along with soothing music help you clear your mind and focus only on your treatment and yourself.
Our treatment rooms are modern and uncluttered, and feature some of today's most advanced technology for optimal safety and effectiveness.